We have been closed to Submissions since 2006.
We do not accept outside Advertising.
The Twyckwick® Community is COMING SOON!
We run all of our correspondence for all of our Websites
through the Command Centre. Here you can have a yarn about anything, correspond with our Members, book public appearances or request interviews.
Mountain Mist Productions
P O Box 1010
Rockhampton QLD 4700
AUSTRALIA
Ph 1300 785 580
Office hours:
Mon-Fri 10 am - 3 pm AEST
We are generally in and out of the office 24/7.
Leave us a message and we'll get back to you.
Australians may call us from anywhere in Australia for the cost of a local call by using 1300 785 580. Overseas folk are best to use the Command Centre to crank up the Bush Telegraph - send a message with your phone number - we'll ring you back as soon as we can. We don't tolerate any malarkey - no attachments, no texts or voice messages. We neither condone nor send spam. We report all spam and unacceptable behaviour. If you come across anything untoward that you think pertains to us, use the Command Centre to let us know and the tiger will come down from the mountain.
View Legal and Business Policies
Please note: Mountain Mist Productions and all associated Websites and Business Names are owned and operated by Principal, L P King. Business names which come under the umbrella of Mountain Mist Productions are Twyckwick®, Oldies at Large and Dollquake. The Twyckwick® Trademark is owned and registered by L P King.
Don't forget to Bookmark us!
This Banksia Button was our first button on our
very first Website back in 2000.
Now it symbolises good times and good memories.
Friends and Colleagues
We have worked with the following people
for many years and we are happy to recommend them:
Book Printing – Digital Print Australia
Web Hosting and Domains
http://oceaniawebhosting.com.au/

Printing - Community Printing Service
http://communityprintingservice.com/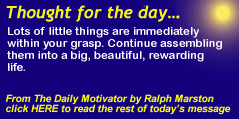 Note - Our backgrounds and graphics are either our own or are created using our own and purchased software programs, are licensed by us and/or comprise the work of our friends such as www.grsites.com and www.heathersanimations.com. Holiday Card designed by Print Artist Program.
Please note: We have purchased a Licence to use the the tricycle image from Haute Graphique Studio. It is subject to Copyright held by the original Owner who is most generous with her terms so please visit her area on www.etsy.com. Please be respectful and purchase a Licence. Otherwise please do not copy, use, sell, store in a retrieval system or in anyway violate the images.
© 2000 et sequentia Mountain Mist Productions.
All Rights Reserved.
No part of this Website may be copied by any means.