Work continues on the Twyckwick® Project:
Contact us through The Command Centre.
Mountain Mist Productions
P O Box 1010
Rockhampton QLD 4700
AUSTRALIA
Ph 1300 785 580

View Legal and Business Policies
Don't forget to Bookmark us!
This Banksia button was our first button on our Website back in 2000.
Now it symbolises good times and good memories.
We have been closed to Submissions since 2006.
We do not accept outside Advertising.

The Twyckwick® Community is COMING SOON!
Friends and Colleagues
We appreciate our friends. Please visit the links for our friends and colleagues.
We have worked with the following people
for many years and we are happy to recommend them:
Book Printing – Digital Print Australia
https://www.digitalprintaustralia.com
Web Hosting and Domains
https://oceaniawebhosting.com.au/

Printing - Community Printing Service
https://communityprintingservice.com/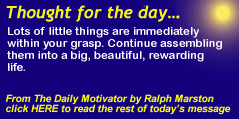 Note - Our backgrounds and graphics are either our own or are created using our own software programs, are licensed by us or comprise the work of our friends such as www.grsites.com and www.heathersanimations.com or as appropriately acknowledged.
Please note: Mountain Mist Productions and all associated Websites and Business Names are owned and operated by Principal, L P King.
Business names which come under the umbrella of Mountain Mist Productions are Twyckwick
®, Oldies at Large and Dollquake.
The Twyckwick® Trademark is owned and registered by L P King.
© 2000 et sequentia Mountain Mist Productions.
All Rights Reserved. No part of this website may be copied by any means.